MEMRLTA NEWS & LADDERS
Mid-Season reminders from Christine, the Record Secretary
ALL information in the comments section of the written score sheet MUST be put into Match Centre in the comment section.
PLEASE remember to register your club emergencies – with grade and playing history.
Emergencies must NOT strengthen you team. If a no. 1 player is out, the emergency is not to replace her, rather the rest of the team moves up in position and the emergency will play at no. 3 or 4.
Please re-read the information sent to all captains at the beginning of the season.
If you are adding the name of an emergency when using Match Centre, please check carefully – they might already be there (even if marked for a different club, this is OK).
Please ask your team members to check their dashboards to see if they have multiple entries. This is done by searching their own name. If they find they have multiple profiles, they should request that the profiles to be 'linked' or merged together. That way all their playing history will be together under one profile.
Time Allowed Between Points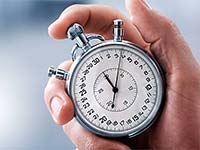 As there have been a few queries regarding the time allowed between each point played during a match, please refer to the following guideline from Tennis Australia's "Rules for Matches Without a Chair Umpire":
The receiver must play to the reasonable pace of the server. All players must ensure they restrict their warm up time, and minimise time between points and at change of ends.
Update to Summer Fixture Book
Section 5 teams, please note: the phone number for S5 Eley Park team 0437 917 424.
Section 8 teams please note: the captain for the S8 Donvale team is now Bronwyn Brown (not Monica), phone 0488 040 860.
Ladders for Downloading & Printing
Ladder for Summer 2018/19 Season - up to and including round 11 (11/12/18)
Points by round for Summer 2018/19 Season - up to and including round 11 (11/12/18)
Live Ladders & Match Results from tennis.com.au (Match Centre)
Please report any discrepancies to the Record Secretary ASAP.
Click on "MEMRLTA Summer 2018/19" below and then on the section you want to see.