MEMRLTA is a Tuesday women's doubles inter-club tennis competition in the Melbourne eastern metropolitan area. New teams and players welcome! Learn more >
MEMRLTA NEWS & LADDERS

Welcome to the 2023/24 Summer Season!
Captains
Please check that your contact details are correct on the fixture.
Remember that emergencies MUST be registered (Name, Section to be registered for, History, Tennis ID) on the scoresheet, the first time they play EACH season, and the information noted online in Match Centre.
Remember to note the use of emergency and pool emergency players in the comment section and put (E) or (PE) on the score sheet. Opposition teams should always be informed (by the scoresheet) if they are playing against an emergency.
Our new Forfeit by-law (by-law 11b) has now come into effect, including no fine for forfeiting.
Please read all the Notes for Captains.
HAVE A GREAT SEASON OF TENNIS!
Big Serve Bayside Tennis Tournament to Support Teen Mental Health Programs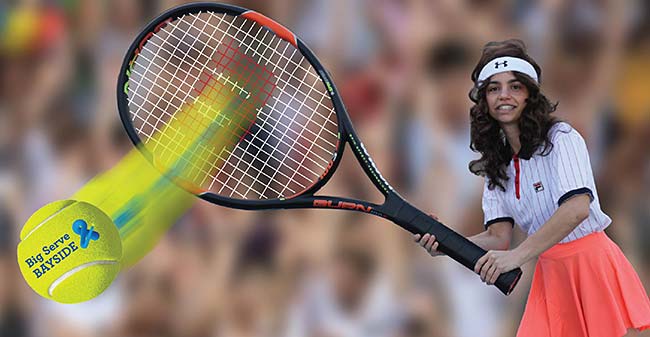 You and your doubles partner are set for a fun day! The twist? Oversized racquets and special rules - and it's all in the name of a good cause. There will be food, celebrities, prizes, plus much, much more!
Sunday 29 October, 1-5pm at Beaumaris Lawn Tennis Club
All participants go into a draw for a doubles pass to the Australian Open.
Registration & more information: bigservebayside.org.au
Organised by the Rotary Club of North Brighton
ITF Rules of Tennis app
The International Tennis Federation has a handy Rules of Tennis app that you can download onto your devices from the Apple App Store or Google Play.
Grand Finals
Grand Finals results and pics!
Some Grand Finals are yet to be completed. See the revised fixture.
Players Wanted
Please encourage members of your Club to join the MEMRLTA Emergency Pool. We especially need Pool Players for our lower sections.