COVID-SAFE PLAN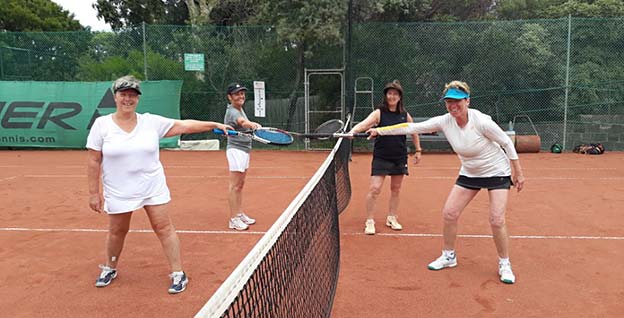 Clubs may still have in place COVID-19 regulations, either set down by their Board of Management and/or their Local Government Authorities (LGA), which of course must be adhered to.
The Executive Committee would like to bring to your attention the following:-
Please note that some Clubs may require everyone (players and spectators) attending their courts to be fully vaccinated. Your Vaccination Certificate may be required to be sighted.
MEMRLTA, at present, is advocating NO sharing of drinks or meals in the clubhouse.
Remember to hand sanitize regularly. After every set, after bagging the courts and sweeping the lines.
Acknowledge the end of each set with a racquet tap and not a hand shake.
Bagging the courts should be done by ONE person at each end of the court – no handing the bag under the net!
We all have different levels of anxiety regarding COVID-19 and returning to competition tennis, so please be respectful of everyone's concerns.