BRIEF HISTORY OF MEMRLTA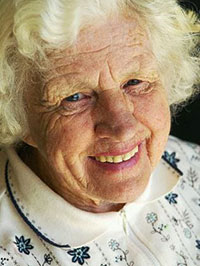 Anne Hubbard in 2016
In 1958, Anne Hubbard from the Ringwood Scots Tennis Club proposed that the local Saturday Competition, namely Eastern Metropolitan Lawn Tennis Association, introduce a ladies' mid-week competition. This was formed and Anne became the first Secretary and Record Secretary.
The mid-week competition began to grow and in 1963 the parent, EMRLTA, decided it would be more manageable for the Ladies' Competition to form their own Committee but remain subject to the main body.
In 1975, Anne was honoured with Life Membership of the Association. Further, in recognition of her commitment to the Association, the Executive Committee introduced the Anne Hubbard Perpetual Trophy which is presented annually to the club whose overall performance over the Winter and Summer Seasons is the best.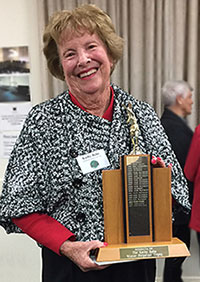 Kathy Rehe
In 1982, the mid-week competition became completely autonomous and became known as Midweek Eastern Metropolitan Region Ladies' Tennis Association, or MEMRLTA for short.
In 2018, in recognition of retiring Committee & Life Member Kathy Rehe's 42 years of service on the Committee, the Section 1 Winter Season trophy was named the Kathy Rehe Perpetual Winter Trophy.
M.E.M.R.L.T.A. Inc. is affiliated with Tennis Victoria and is an incorporated association with Consumer Affairs Victoria, registration number A0027928A.
Life Members
Anne Hubbard
Jocelyn Oliver
Margot Gibson
Maggie White
Lesley McHenry
Kathy Rehe
Sandra Summers
Andrea Kick
Judy Lambert
Faye Berryman